"The Truth of It Is"

The rumor mill had me dead a few years back, then I was getting out of the dogs entirely, but the truth of it is that I am not dead and I plan to own and enjoy a few dogs as long as the Good Lord allows me to.

In the year 2000, I started seriously cutting back and am still doing so. While some are just too old to be brood stock, I have a few that might be the ticket for a litter or two for someone willing to do their part to get the job done. The retired old timers are for the most part here until they die, which is my preference.

I can truthfully say that over the last decade almost all of the dogs I moved went to situations which were right for them and everyone involved. For me this is a huge blessing.

The working Boston Terriers have all but petered out on us, so the last of them, an older female and male are available. Almost all the Patterdale Terriers, but Goldberg, who lived through a long productive spell at Nutria control, are available.

The dogs are high on my list of priorities and I hope to be able to work on their behalf for as long as I can. For a man near seventy, I am still able to hold down the fort, but you have got to know when to say when, and pass the torch on the new dog men and women of today.

I would ask that you give them a chance and appreciate them for what they are; the greatest working dog to ever live and do your part to protect and preserve the breed.

Gary J. Hammonds

The Catch Dog Man



From the archives of the Catch Dog place.

Bryant's "Pretty Boy"
This is one of the best Tonka-Red Barron dogs to ever come down the pike and one of my all time favorites. There is only a little of this breeding left but is still very viable in various blends all over the world.
To see the story on him you can find it in the current issue of the American Pit Bull Terrier Gazette. It is a pretty good read if I say so myself.
---
'Hammonds' Rufus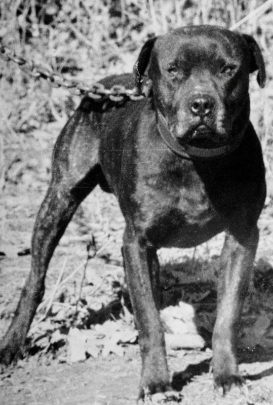 Article to come!

---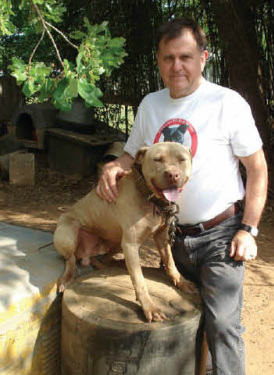 No Dogs Bred or Sold For Illegal Purposes